So, I started building my new coop/tractor thing and I wanted to share my progress so far!
Started on the run: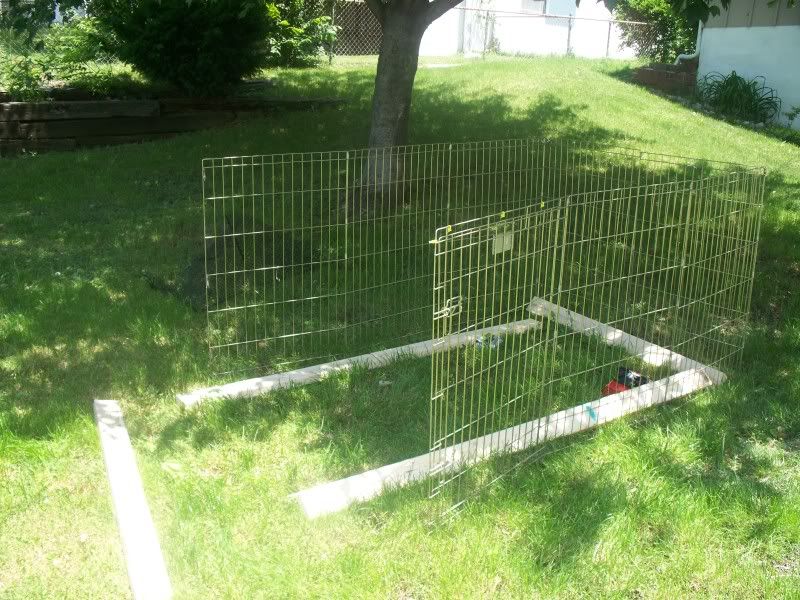 I found these dog kennel panels in the dumpster at PetSmart...It's amazing what good stuff they throw out!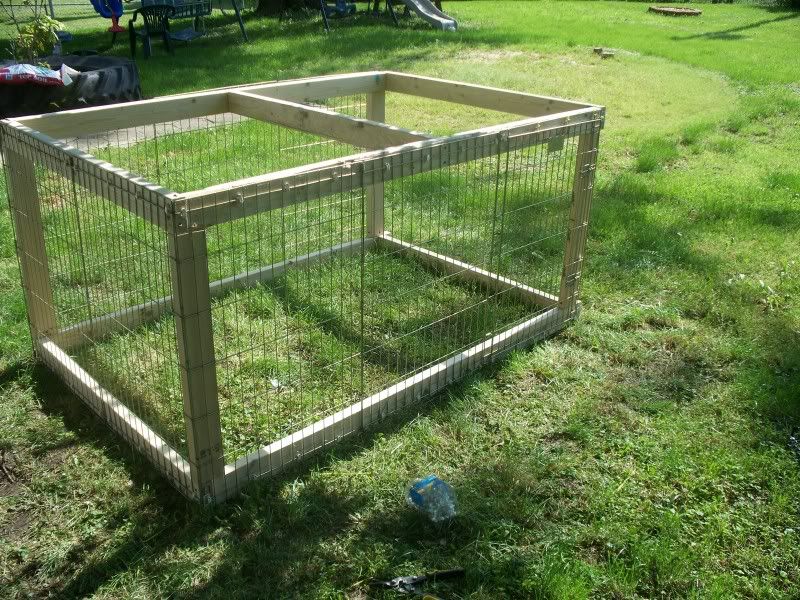 Chickies getting some fresh air: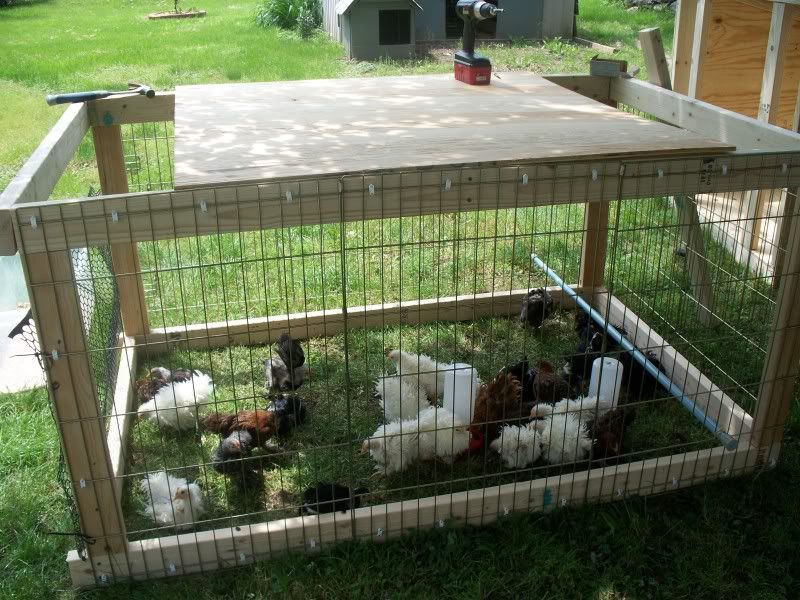 Framing in the coop part:
Walls going up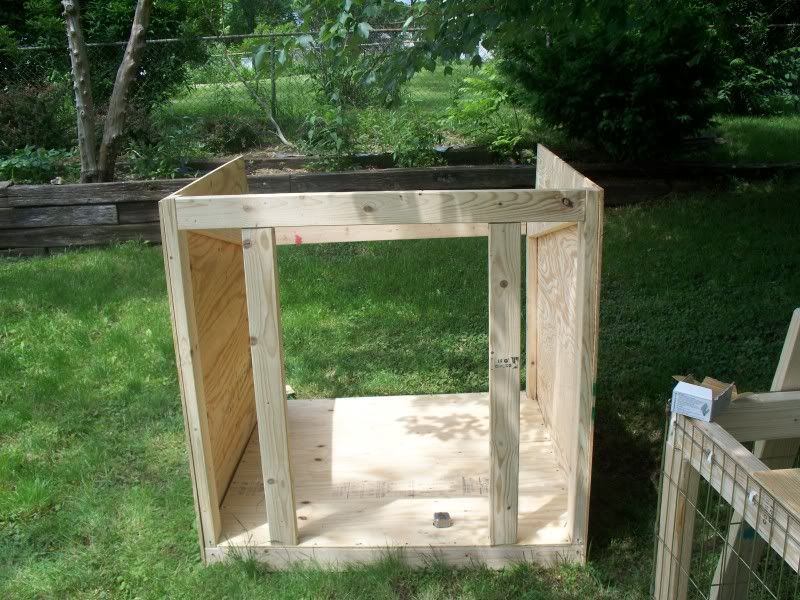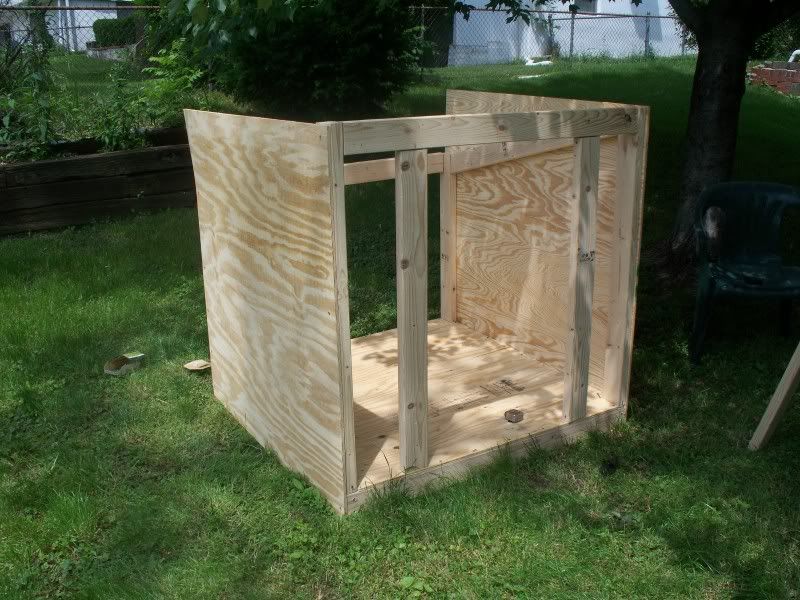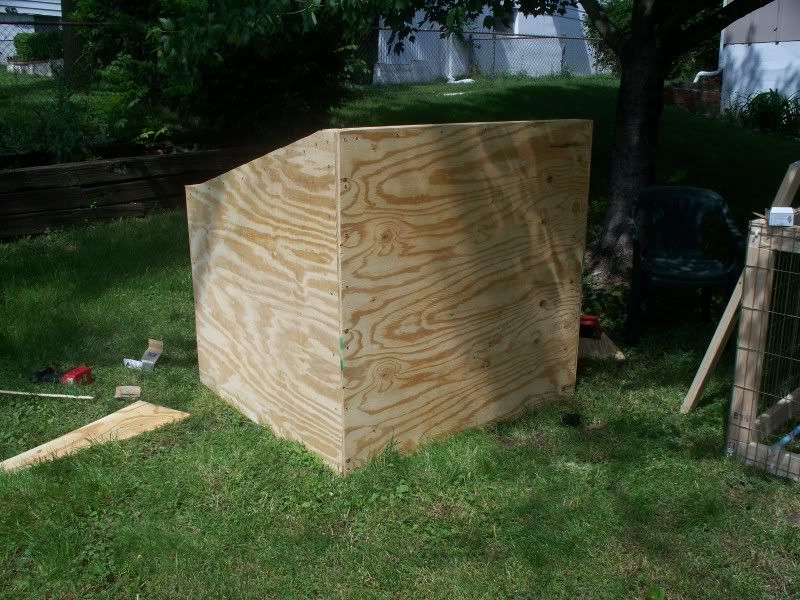 Door cut out and vents installed: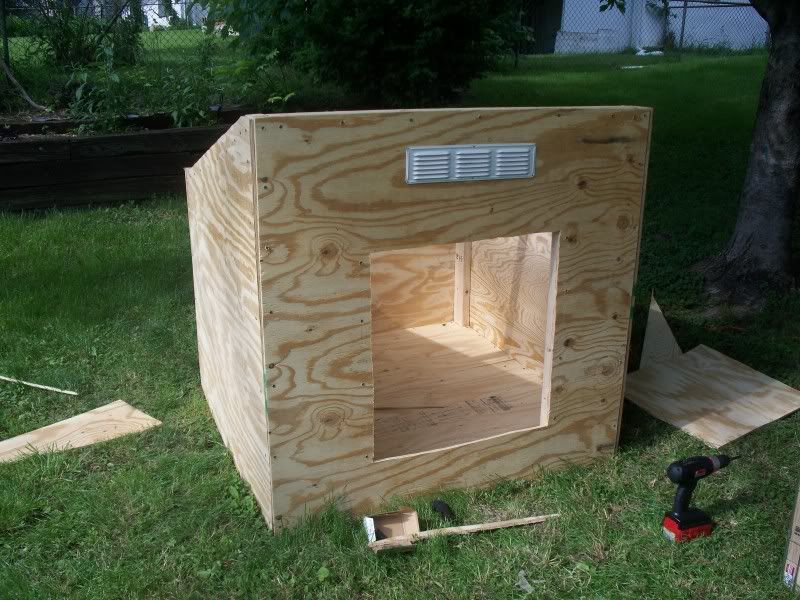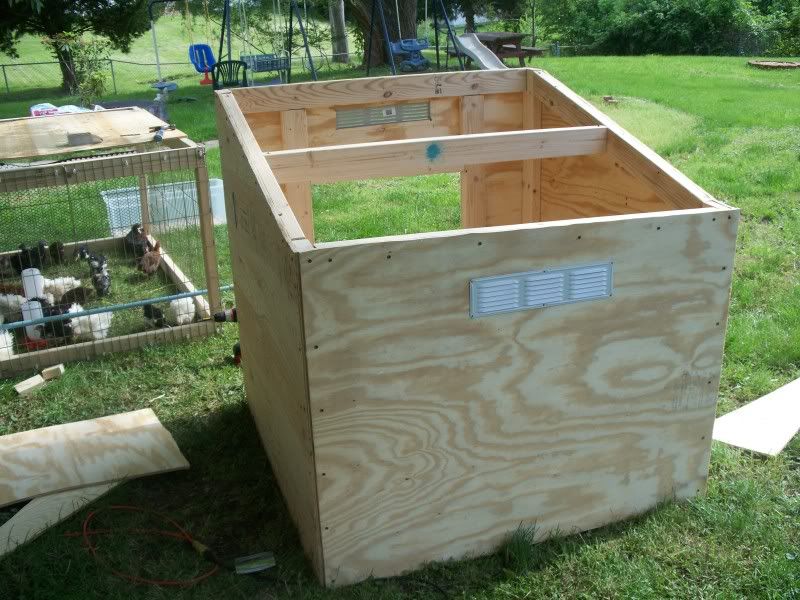 Roof finished!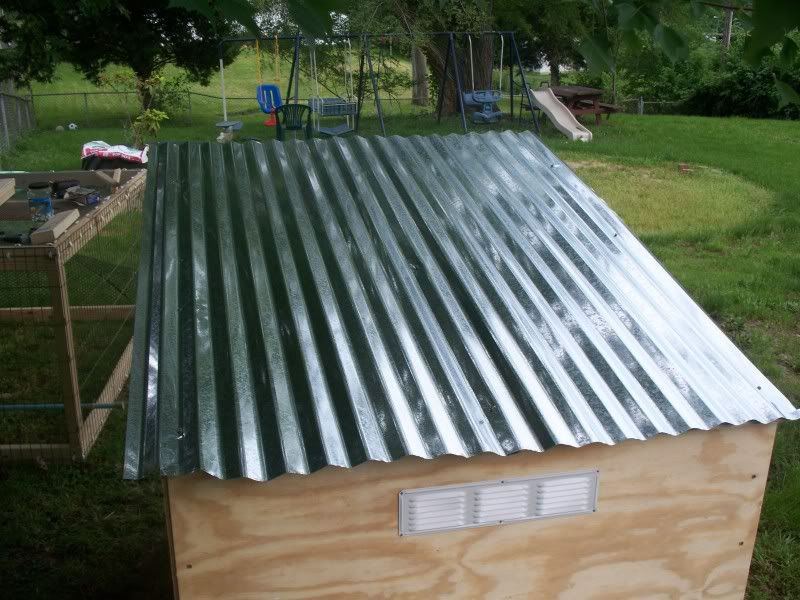 This side will get a window and pop door. It will be attached to the run.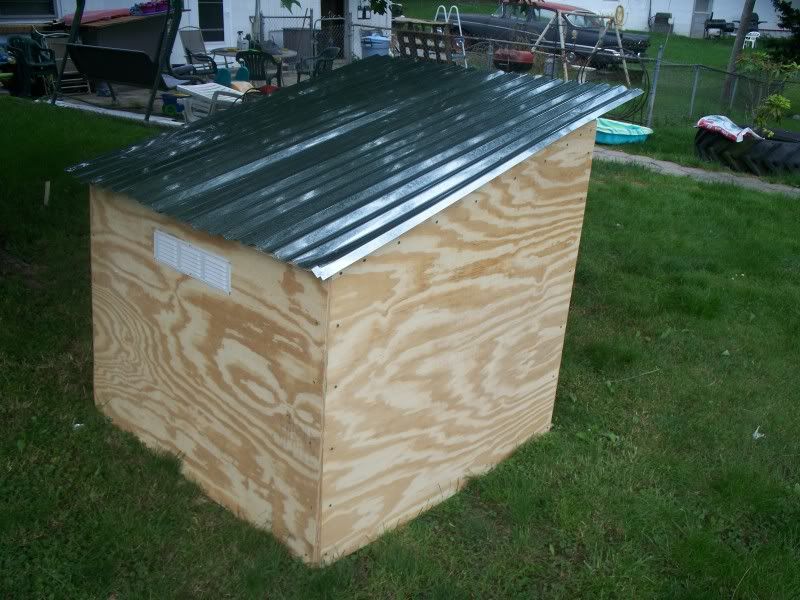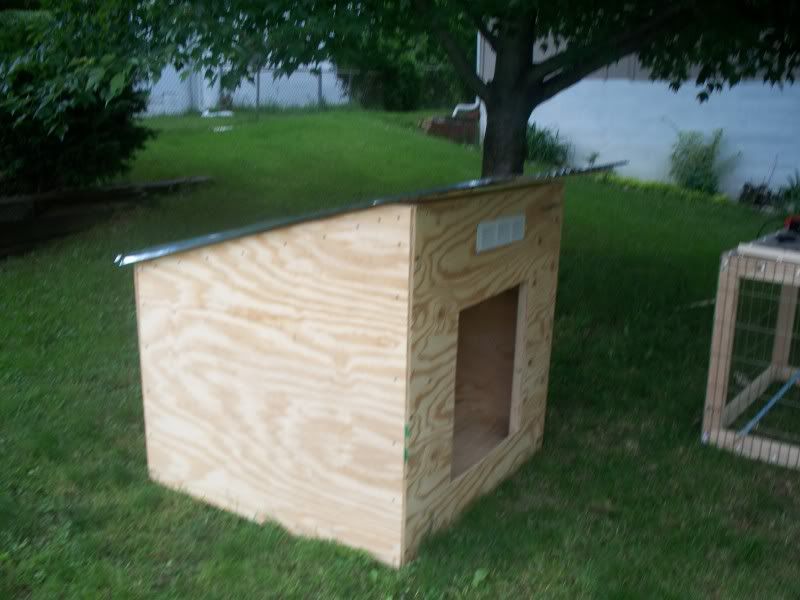 The opposite side will get a window with an "awning" over it to keep the rain out. The weather has been hot or rainy, so It's a slow process, but I'm taking my time so I don't screw it up, LOL!
Coop and run as it sits now, until I can get back to work on it: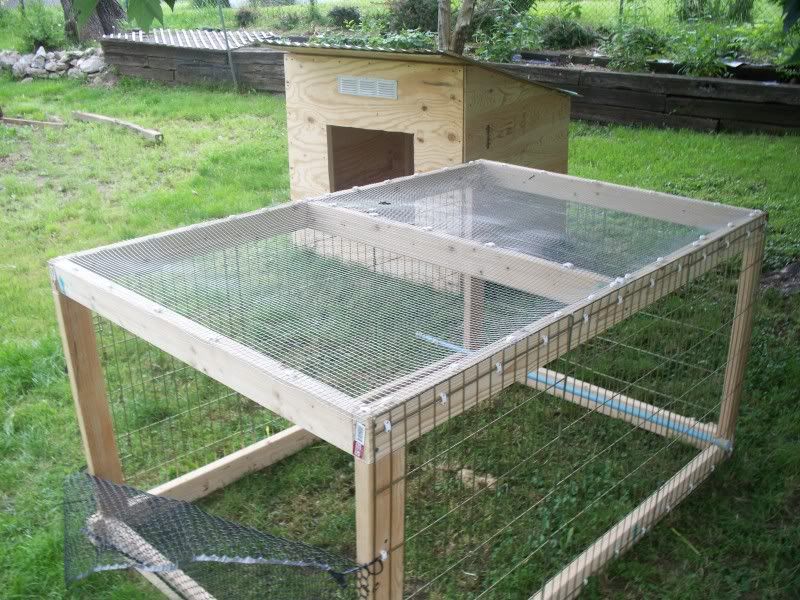 What ya'll think so far??