Here are pics of a few of our Bantam breeding pens.
Before I get blasted about the chicken wire, these pens are located with my dogs in our front yard. We have had no predator attack with these pens. If these were located in another area, they would have had hardware cloth/welded wire installed.
As some of you know, we have been having several predator attacks at our place, so everything we can fit in the yard is in the yard. (goats, sheep, chickens, emus, etc....what a mess)
They are made from PWC (jet ski) crates. We get these free.
We use them to make several different styles of pens. The crates are approx. 4' wide x 10' long, and 4' tall. The material in the crate supplies the extra bracing, roosts, doors, and supports to make the slanted roof. All we have to get is wire, tin, hinges, door latch, staples and srews. When we didn't have enough tin, we have used boat cover material, silt fence used by the highway dept, or whatever we can find that will provide shade and protection for back and sides of covered area. During winter, for youngsters, we hang a covering over roost area, and install a light bulb.
We still have to install outside nest boxes, just haven't gotten around to it yet, still building pens to try and house all the chickens we have.
These pens are also portable.
If we have used tin, our cost is about $12.00 pen.
10 x 10 x 4 ft. pen we use for standards, or as a grow out pen. (Note homemade door latch) Still haven't gotten around to replacing it.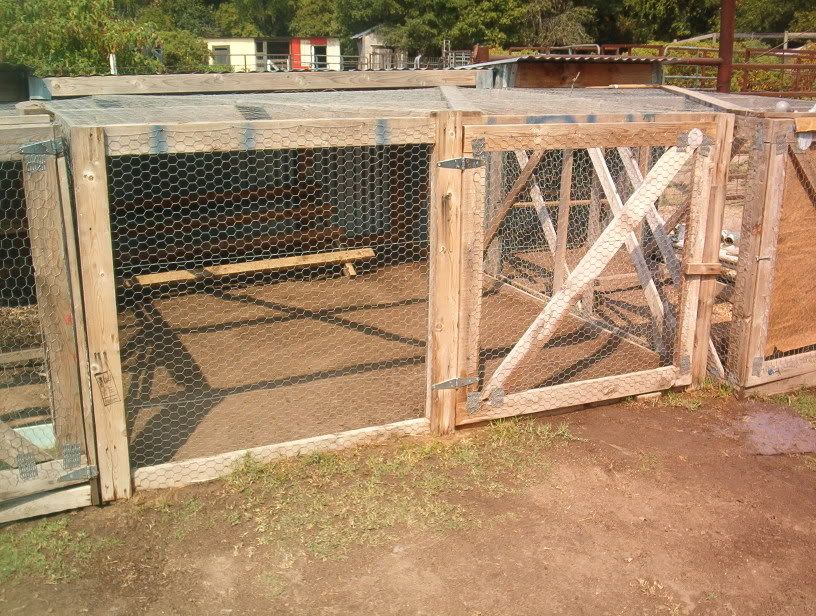 The roosts in this one are on hinges (from old garage doors), and lift up and attach to a chain from roof, out of the way for cleaning.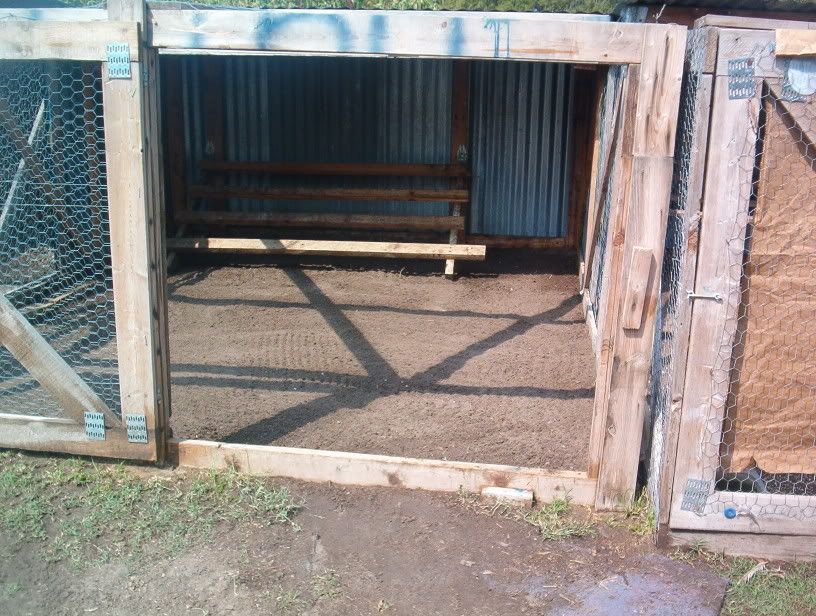 10 x 4 x 4 ft. divided into three bantam breeding pens.
The last time we moved this one, we didn't get it level and the doors are sagging.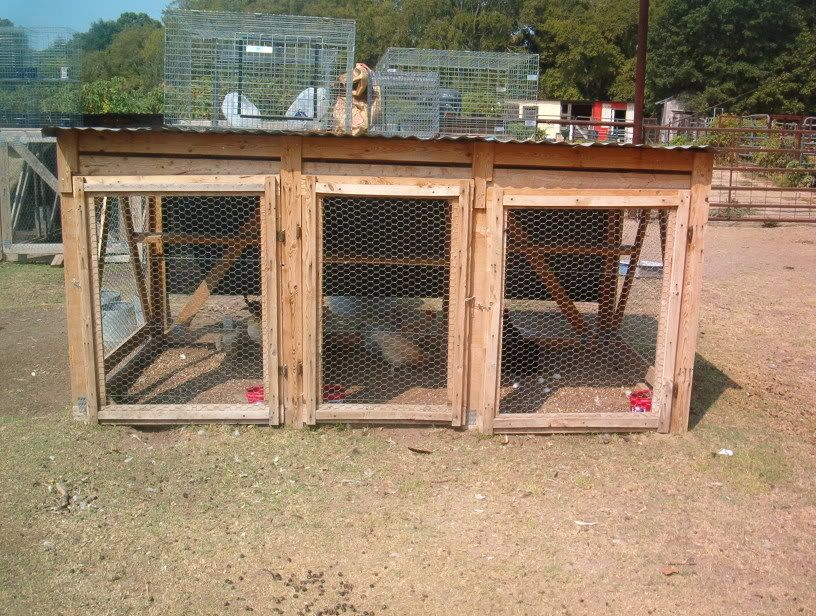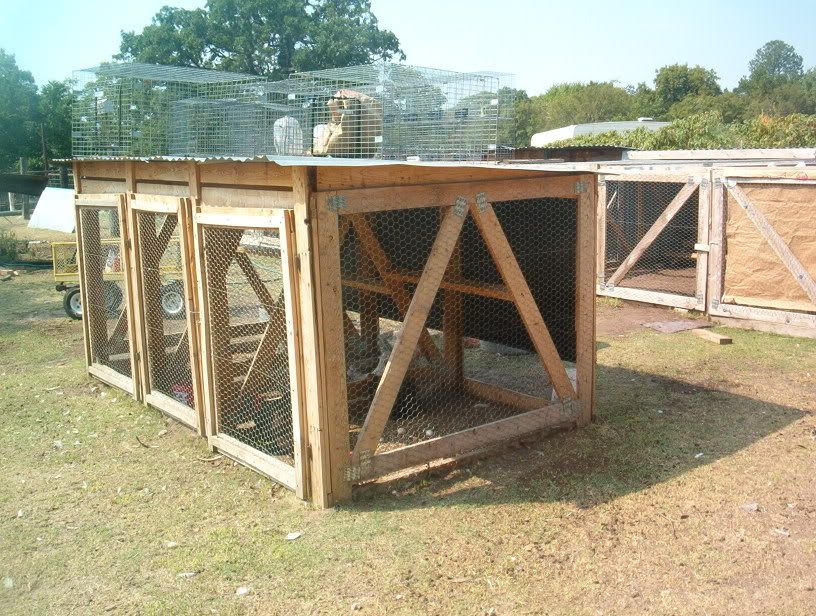 10 x 4 x 4 ft pen used for trio of standard or for several bantams. You can see different style roosts in the pen to right.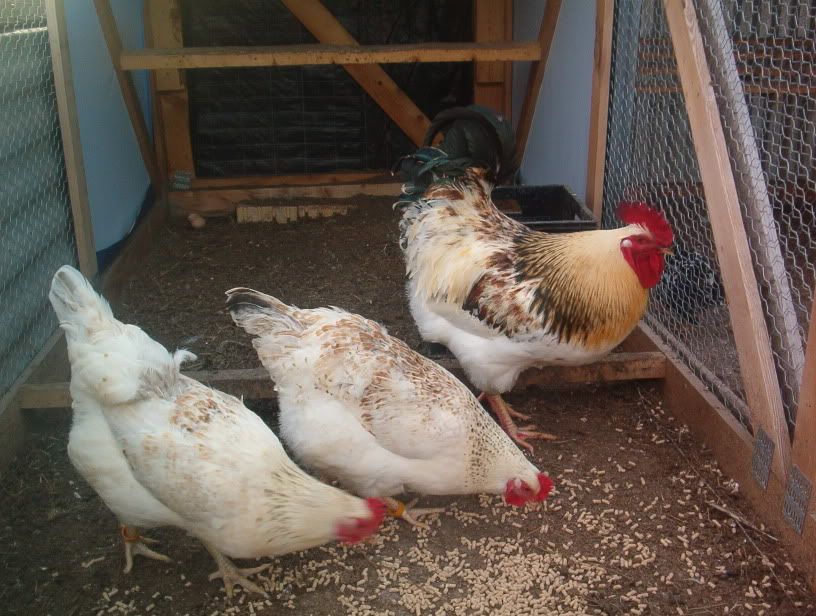 I really like these pens, except for the height. If we were to build from purchased material, I would make them just like this, but tall enough to walk into. Of course then they wouldn't be portable.
Hope this will give some of you ideas for your pens.
Jean